15. April 2020
What is Simpel Web?
Welcome to Simpel Web – a young tech business whose story began in 2019. Being enthusiastic about technology and innovation, we – Stefan Herpich and Robert Krause – came up with the idea of founding our own startup. But at first, we did not know what digital product(s) to focus on.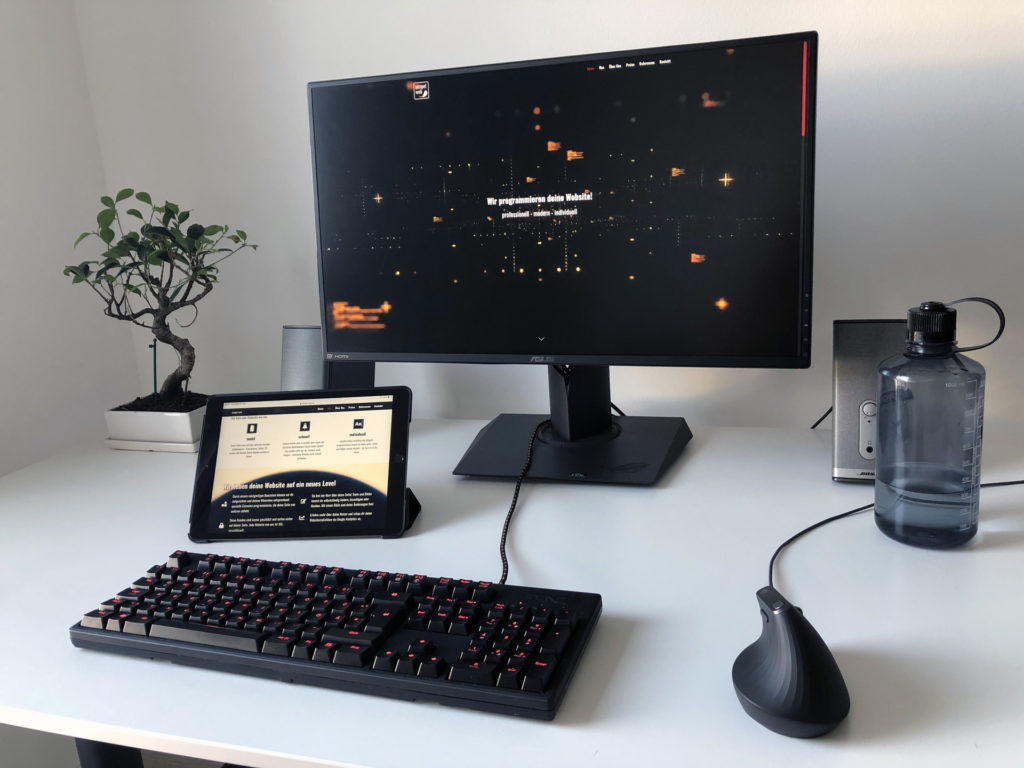 With the knowledge and skills we attained through professional work experience, student jobs, and private projects, we took a closer look into web development – more specific websites.
These days, any patient person without programming skills can spin up a website using homepage kits or WordPress – and even in professional environments they do. So how do our websites differentiate from that approach? To answer that, let's take a look at what we are trying to achieve.
Our Goal
The main purpose of a website is to serve the core business of a company. This can be done by e.g. a restaurant providing the menu or a craftsman providing a collection of their services. Eventually, having a contact form or displaying opening hours with a postal address will turn visitors into customers.
We meet those requirements by implementing components. Components are reusable elements which can be extended and tailored to the customer's needs. Our customers benefit from a continuously increasing feature set which results from our components being shared across all our projects. This enables us to give websites the following characteristics:
mobile, whether used on a desktop pc, tablet or mobile phone – the content is correctly displayed on every device
fast, also in slow environments the site shows up with an exceptional speed which is also recognized by Google and its search engine algorithms
customizable, not being dependent on a "one-size-fits-all" solution we can make almost any wish come true
individual, every customer can change the content without our assistance
Our Solution
Homepage kits or even WordPress do have limitations and often cannot fulfil all customer requirements. For many years Robert has been working in the field of web development and is always keen on finding new and innovative ways to create and publish fast websites without sacrificing individuality. You can read more about this in his blog post. Nowadays, it is possible to use Content Management Systems (CMS) like WordPress together with a JavaScript based static site generator. In these cases the CMS serves as a backend only (headless) content repository being completely decoupled from the User Interface (UI). Static site generators like Gatsby are able to consume the data from the CMS through an Application Programming Interface (API). This way we can provide highly customizable websites that are entirely independent from the typical presentation layer or built-in frontend of WordPress.
It goes without saying that apart from all those arguments our solutions meet current state of the art standards for security, availability, and data privacy (GDPR).
Are you interested? Do not hesitate to reach out using our contact form or by email.
Back to Home